普通读者书店:旧图书馆的浪漫,杭州
首
2022-05-14 13:02
Taking inspiration from Virginia Woolf's book by the same name, Atelier tao c has designed an independent bookstore in Hangzhou, China, dubbed Common Reader. The cinematic interior recalls the traditional reading experience and the romance of old libraries.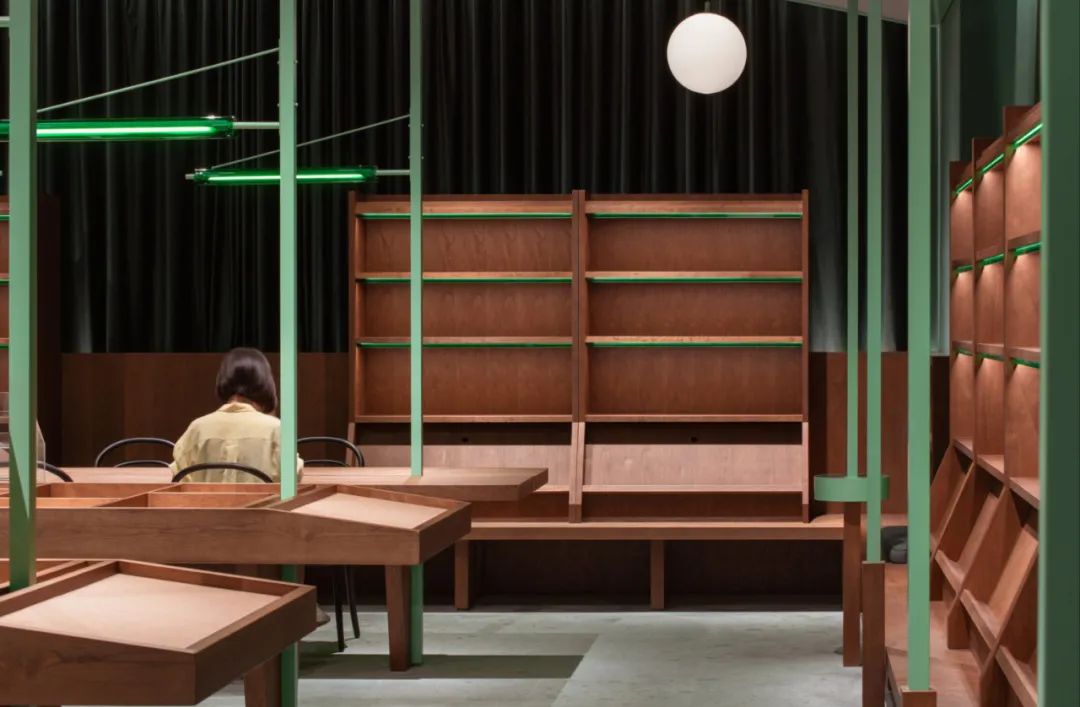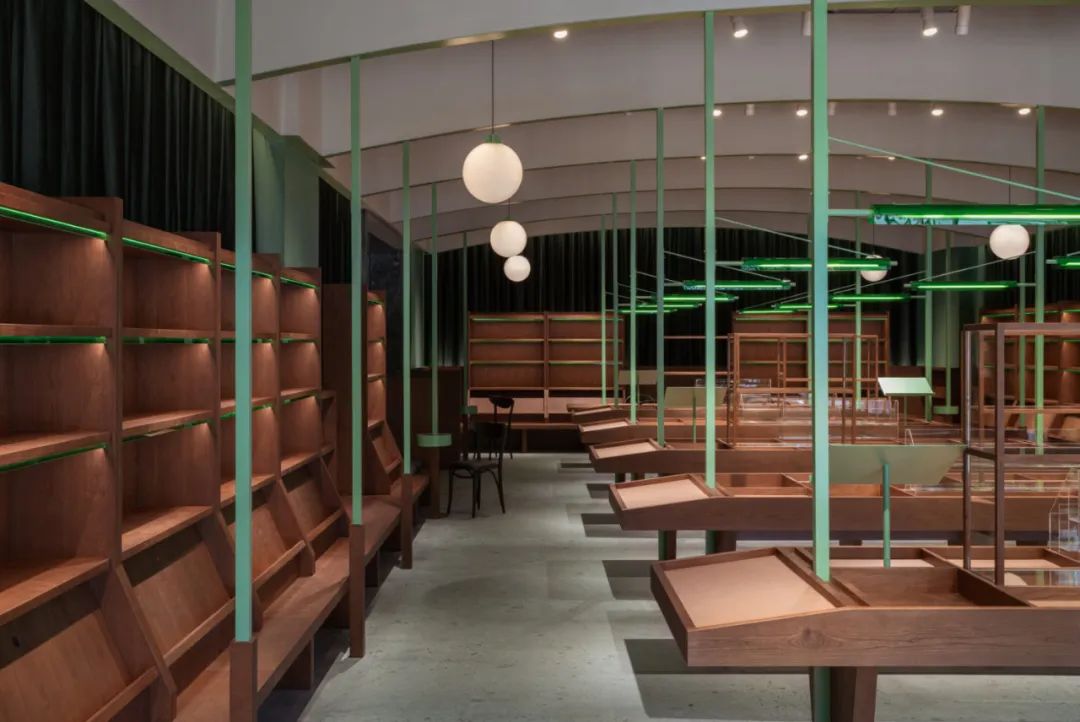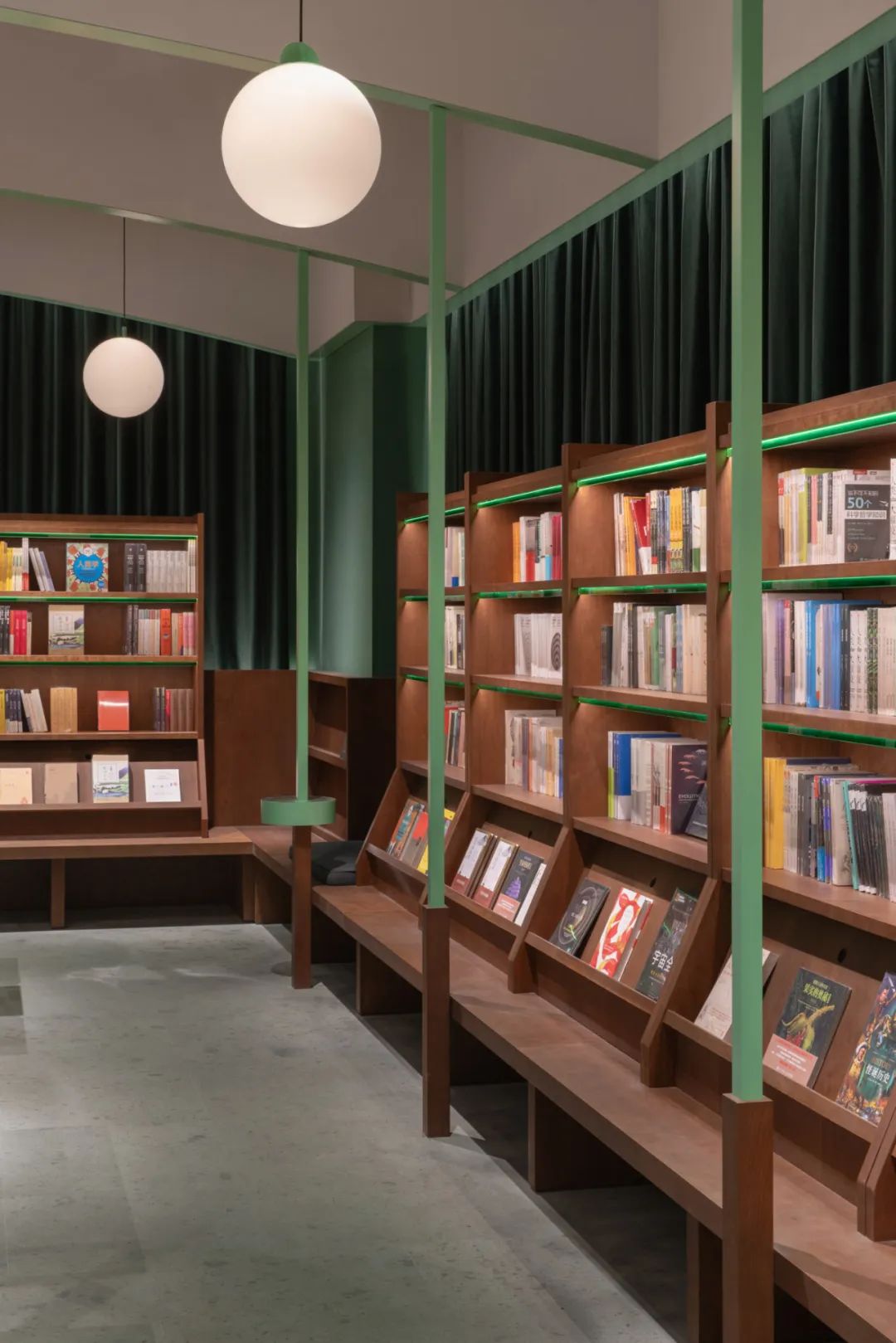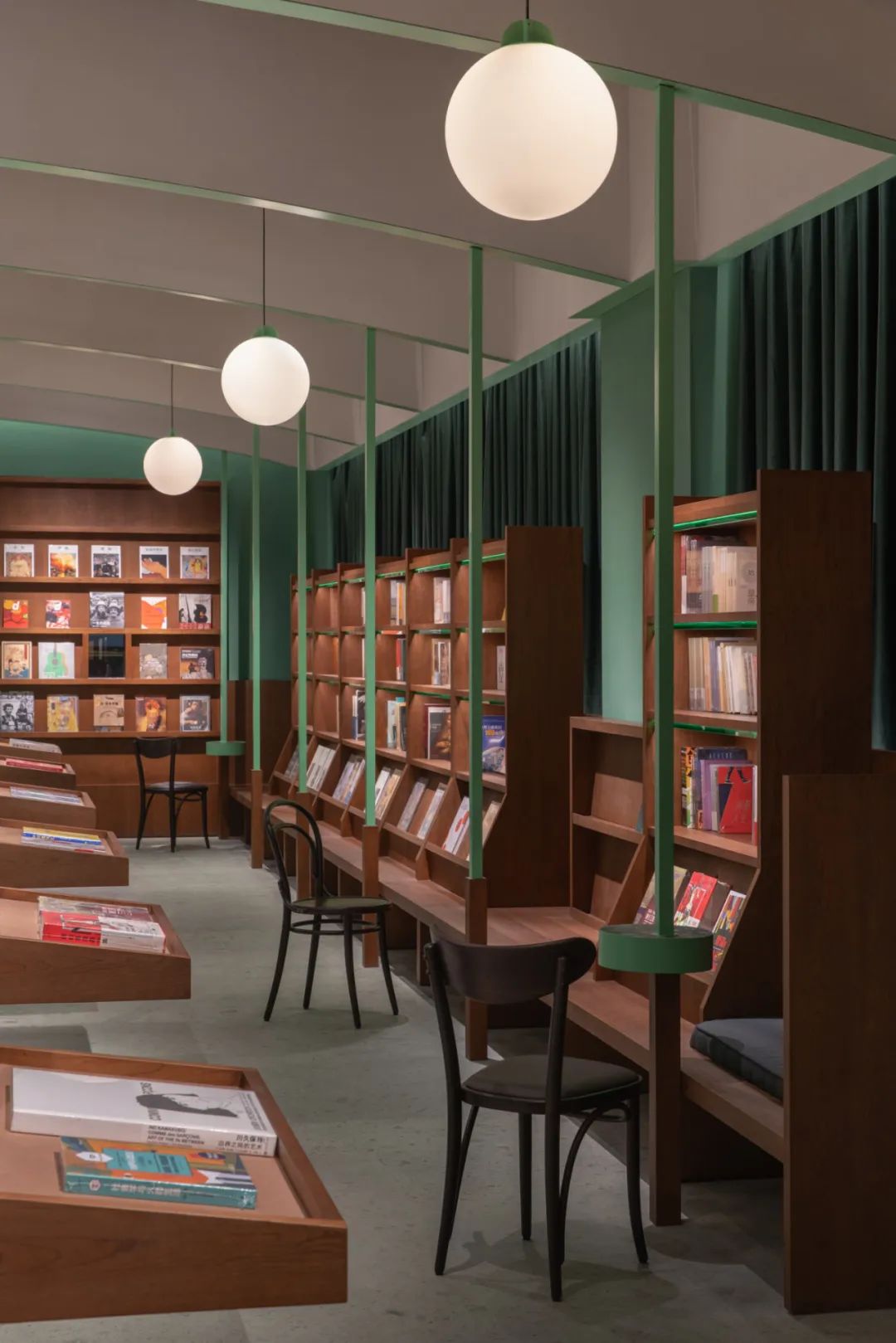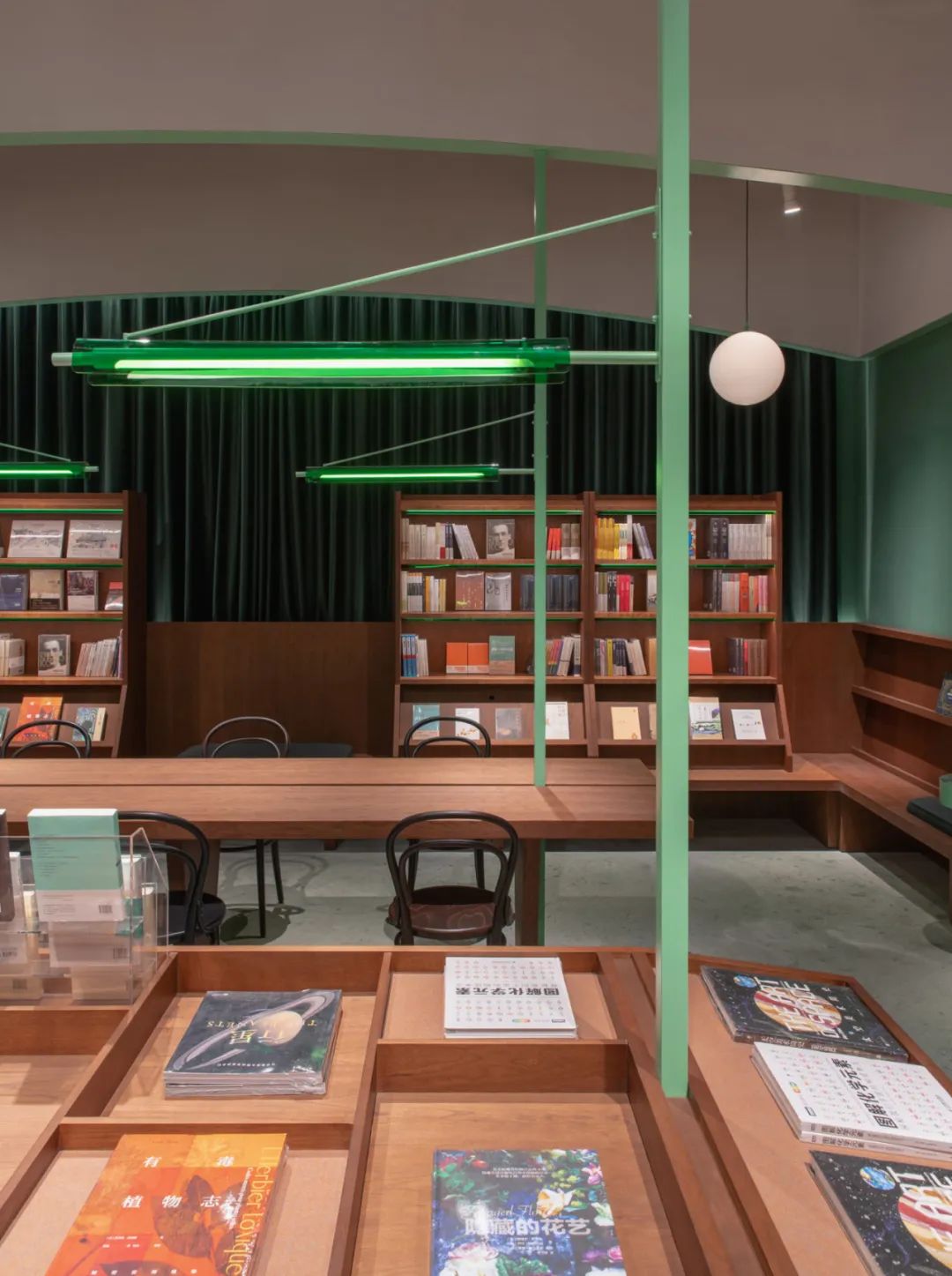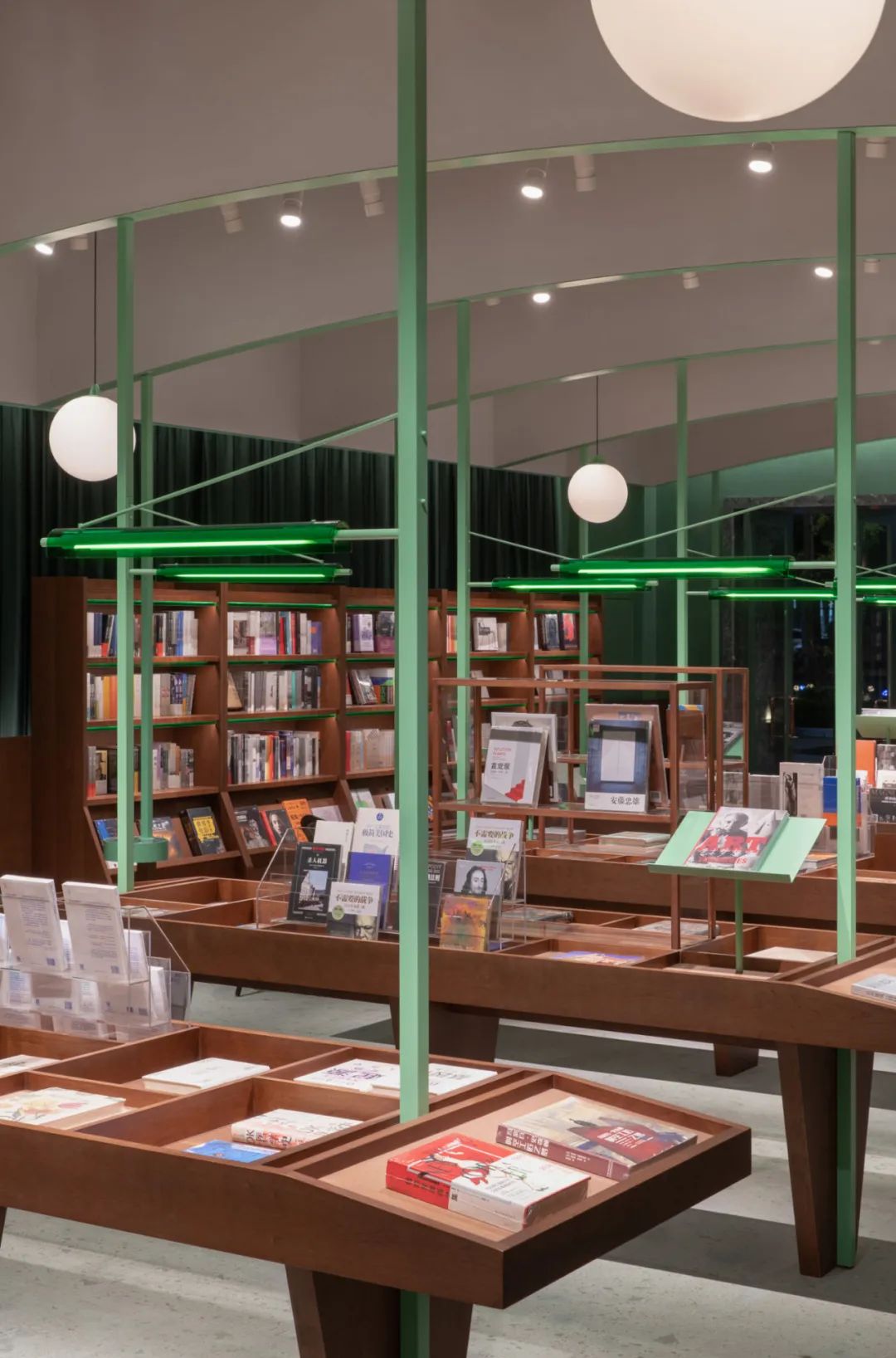 The design team reduced all unnecessary objects leaving bookshelves, display tables, seats and reading lights to absorb customers into the space. Taking an 'anti-retail' approach, dark-tone woods lined with bottle green are reminiscent of that classic library vibe, forging a calm ambience that encourages readers to stay awhile, read and write.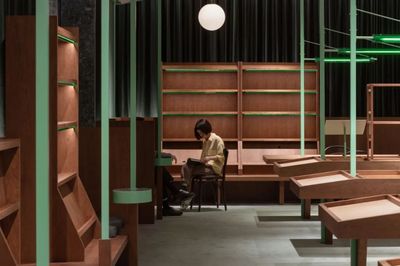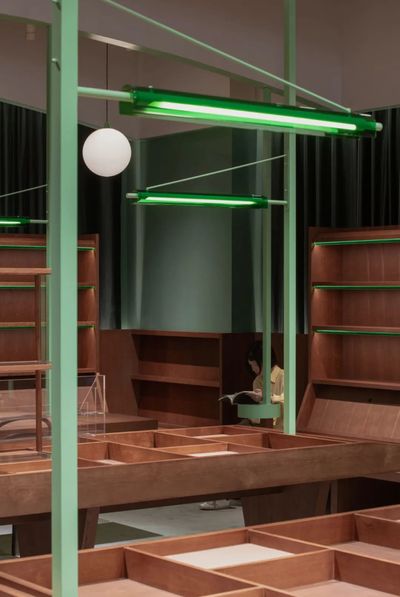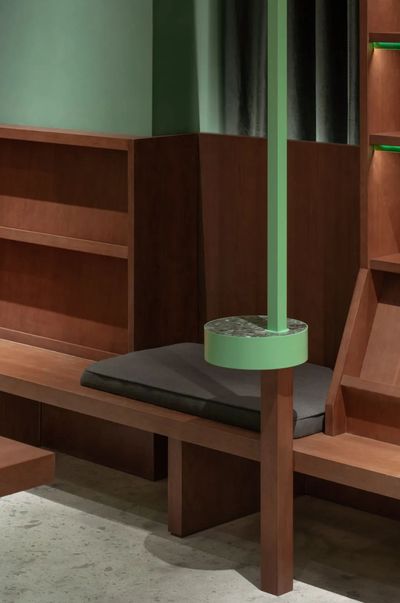 The L-shaped site was broken down into two relatively isolated rectangular rooms. The layout, arranged by the direction of the bookshelves, creates the circulation that divides the rooms into two spaces with distinctly different atmospheres.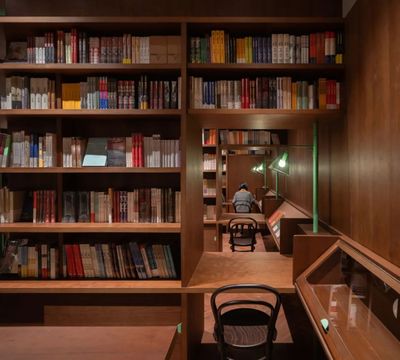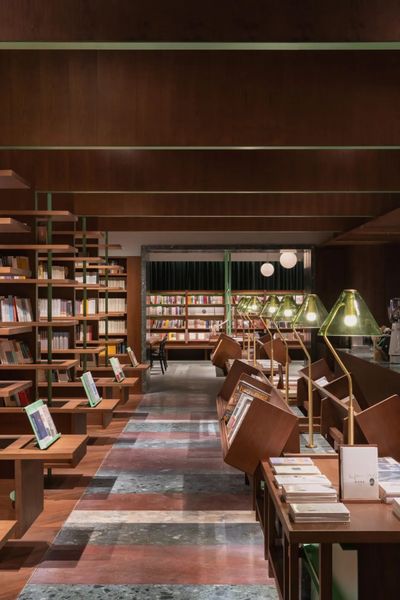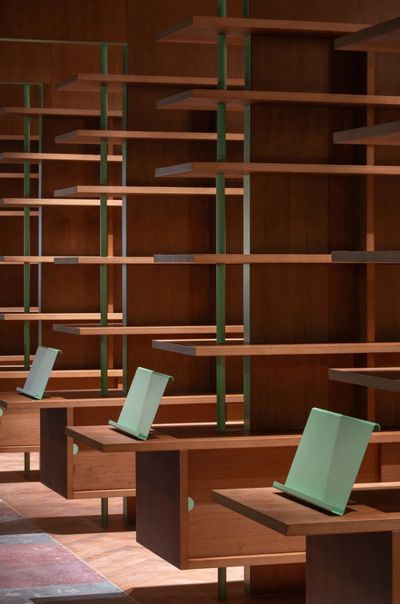 In the room near the street, dark green curtains are hanging around the perimeter, creating a soft boundary and enclosing an introverted public atrium that is open and flexible. Wooden seats form a continuous horizontal surface, with bookshelves sitting on top like loose furniture. Between the sets of bookshelves, the designers have added deep seats for people to start reading as they browse.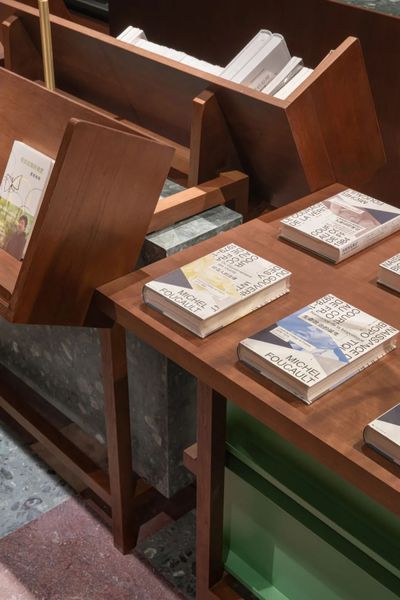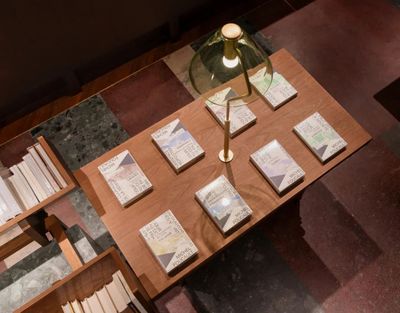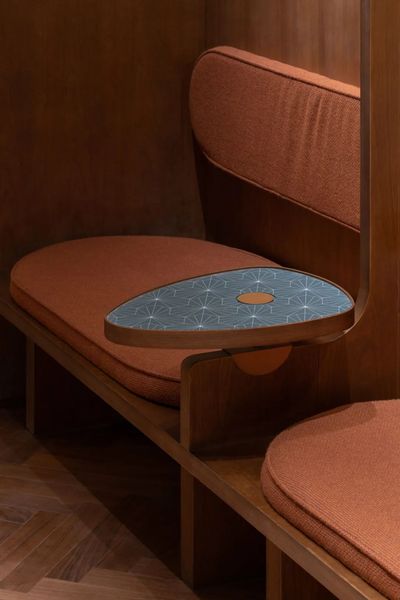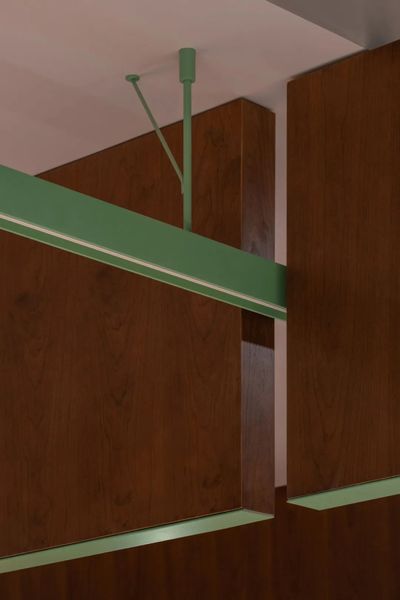 Readers enter an even more private library experience through a green stone doorway. Double-sided shelves form multiple layers and depths within the interior. The designers paid particular attention to the distance of the bookshelves to the walkway, deliberately compressing them to construct a more intimate and realistic space. A single desk is at the end of each bookshelf, again for personal reading time. The seat, somewhat isolated, allows visitors to feel alone in a public space. On the other side sits a cafe. Banquette seating with high wooden backs and partition boards again allow customers to read in peace—with the added bonus of a latte.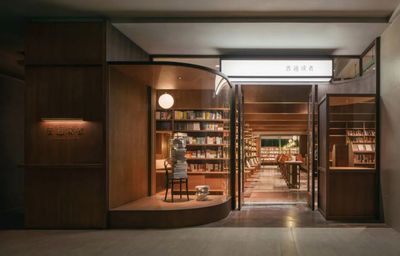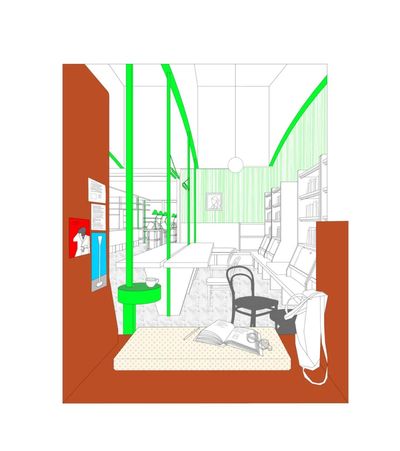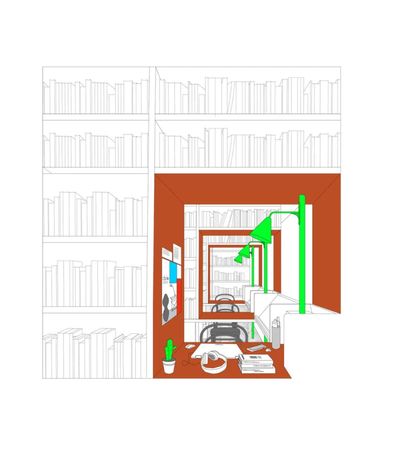 Every bookshelf, seat, and lamp in the Common Reader bookstore has been explicitly designed with the customer in mind. The unconventional oblique angles on the bookshelves cater to the grabbing and placing of books as the different seats provide diverse ways for readers to sit down and get comfortable. Like a boujee public library, there's one more sanctuary for the readers in the world.
相关文章
2018年走过了四分之一,LOGO设计趋势也清晰了LOGO设计

2018年走过了四分之一,LOGO设计趋势也清晰了LOGO设计

2018年走过了四分之一,LOGO设计趋势也清晰了LOGO设计
下载