面部按摩沙龙,乌克兰基辅
首
2021-04-28 13:36
AKZ Architectura never fails to pack a punch with their work and for their latest project, a facial massage salon in Kyiv (Kiev), they explore the concept of a sculptor's workshop. With a DIY approach, the space features beige plasterboard with open putty joints and makes use of construction foam (you may have seen it all over Instagram recently) to capture the playful energy of a creatives workshop.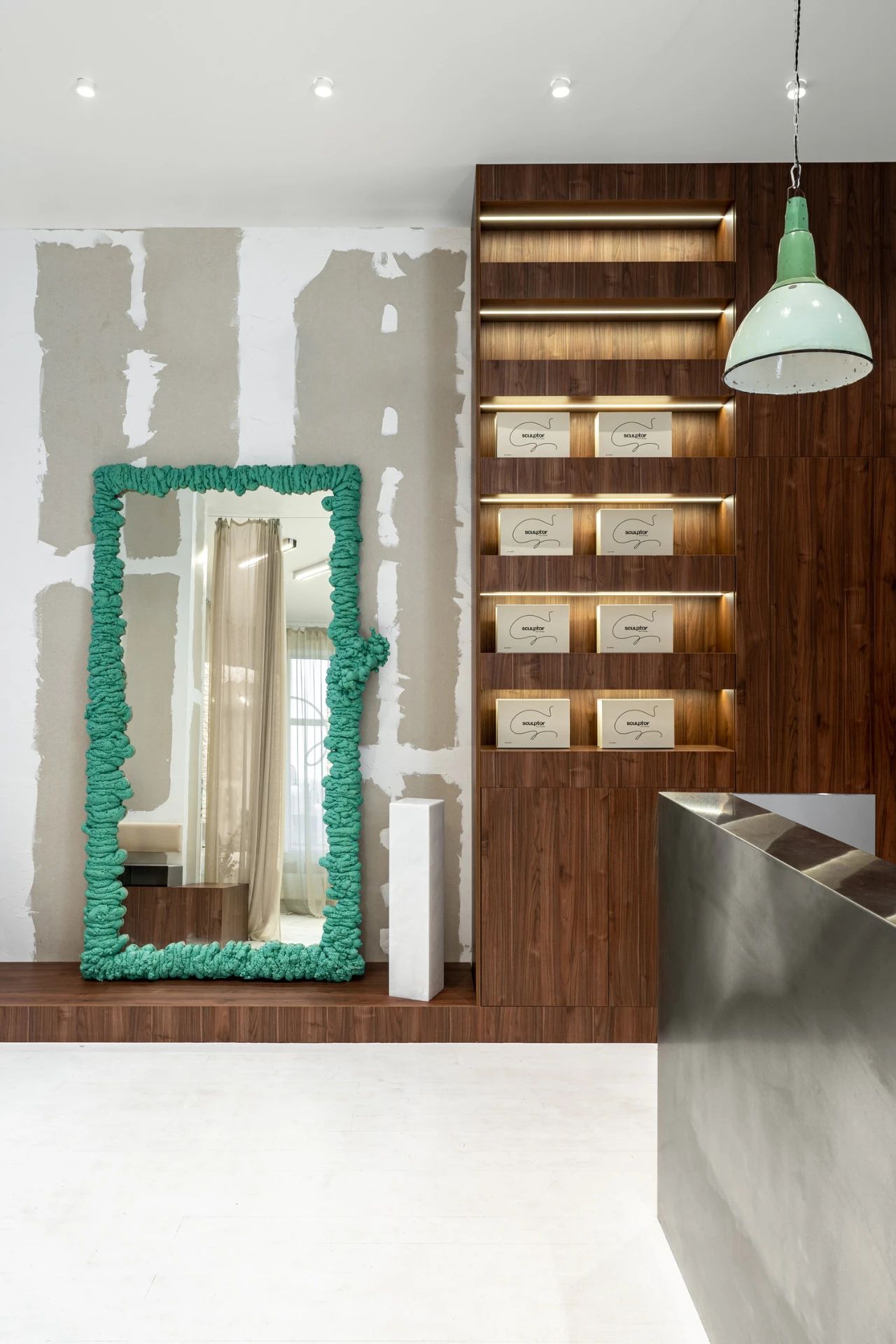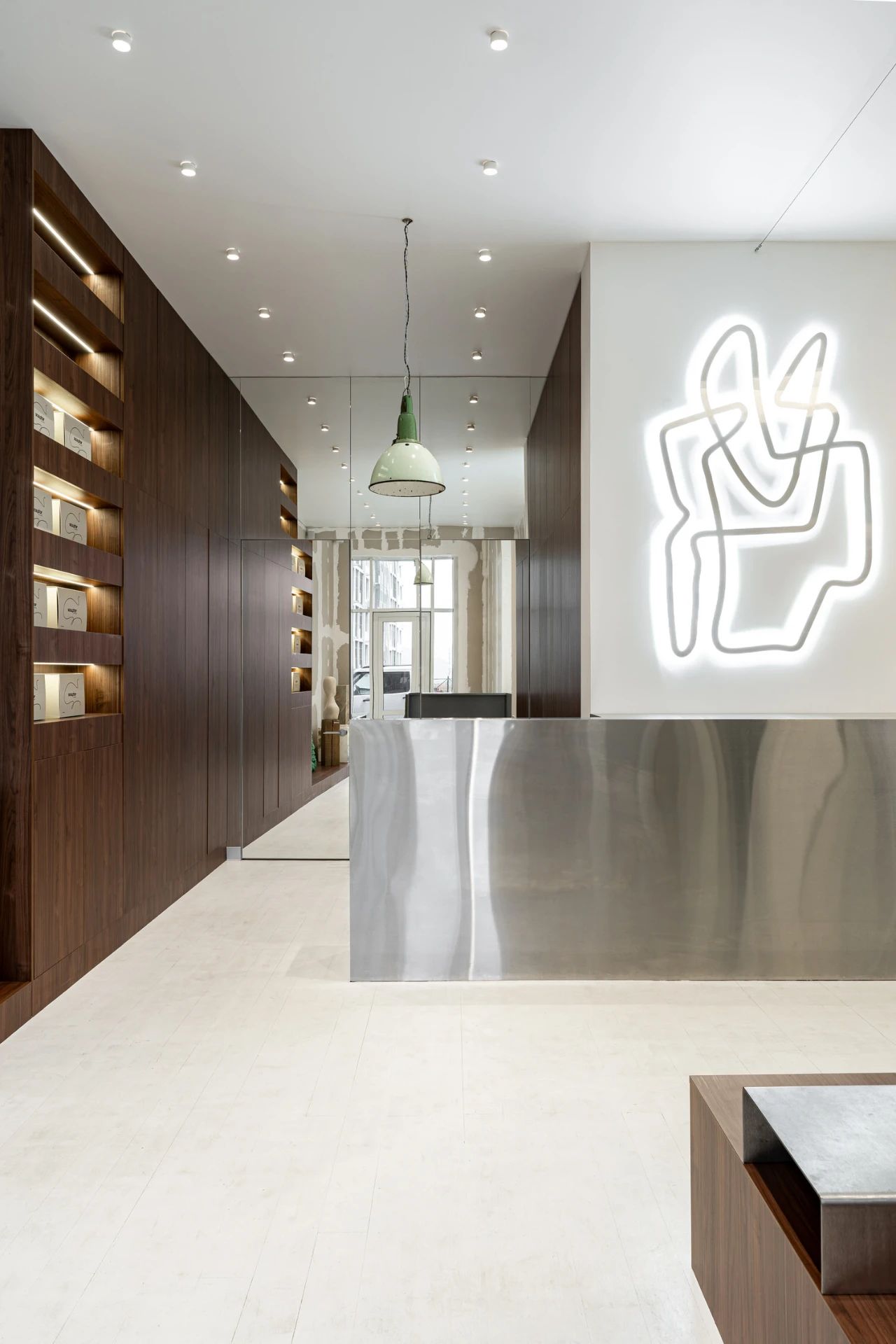 Many of us have been looking to clay (classes, kits, whatever) during the past year to comfort and bring a little joy. Personally, I've just finished a 6-week hand-building class and while the result has been mostly some wonky additions to the mug shelf, the experience of working with my hands has been very satisfying. The visual identity of the salon manages to capture this spirit of improvisation throughout its furniture and fixtures – curtain cables, mirrors, lamps were all custom made.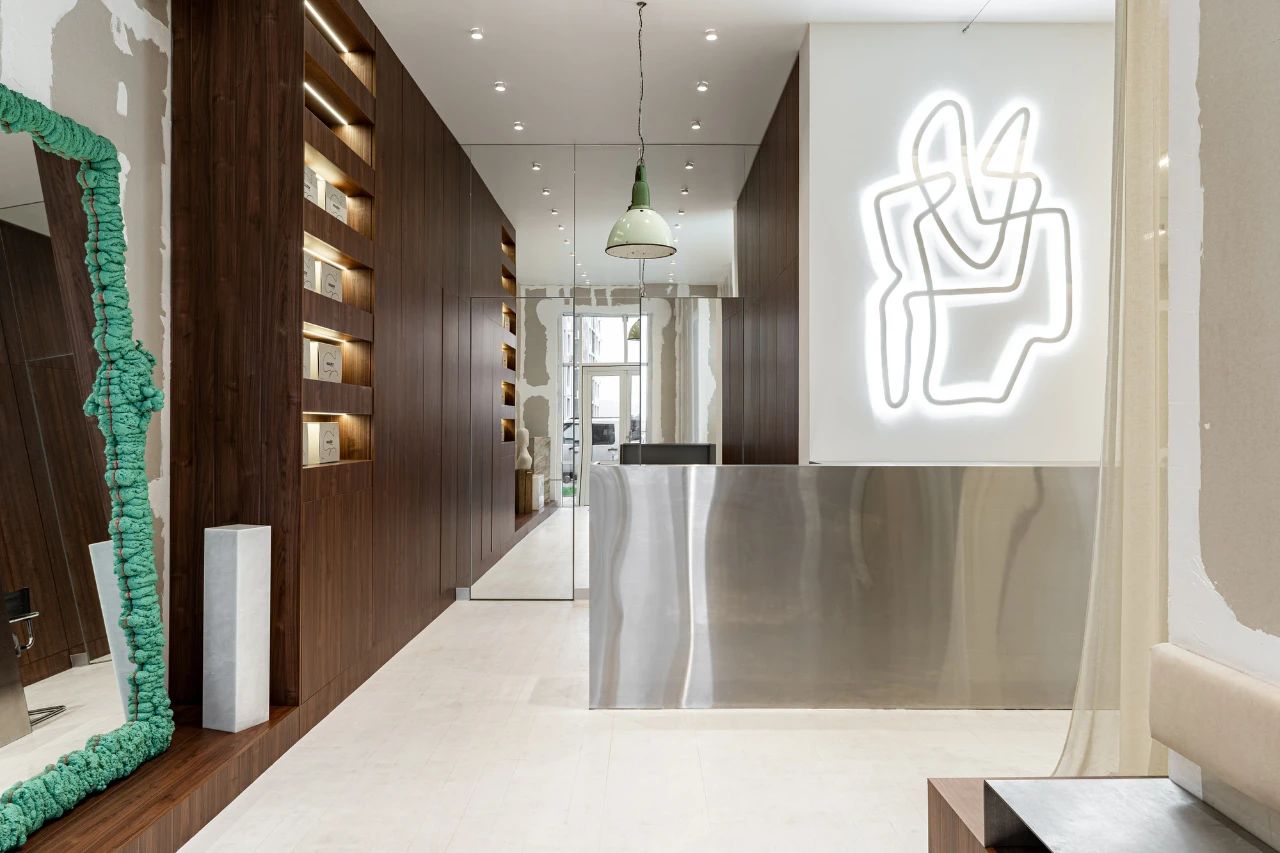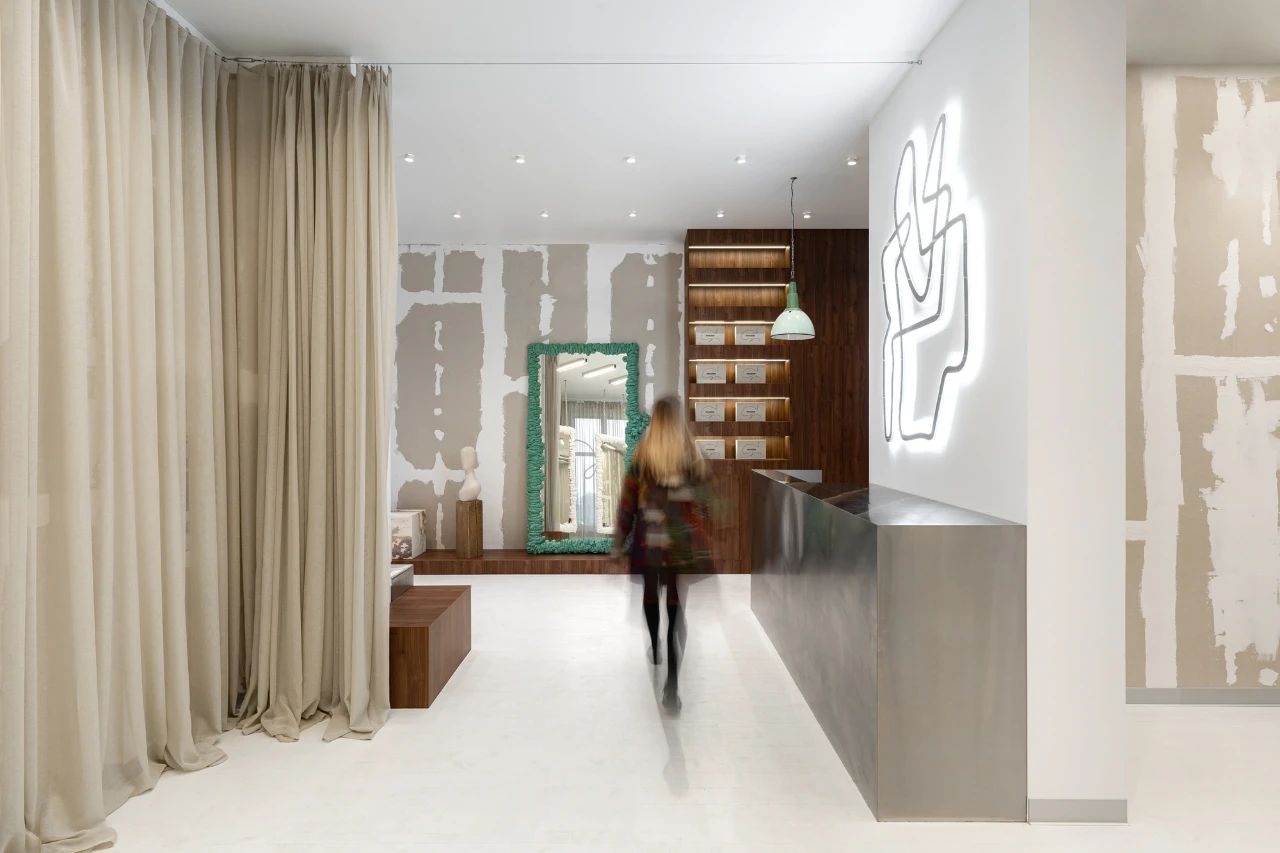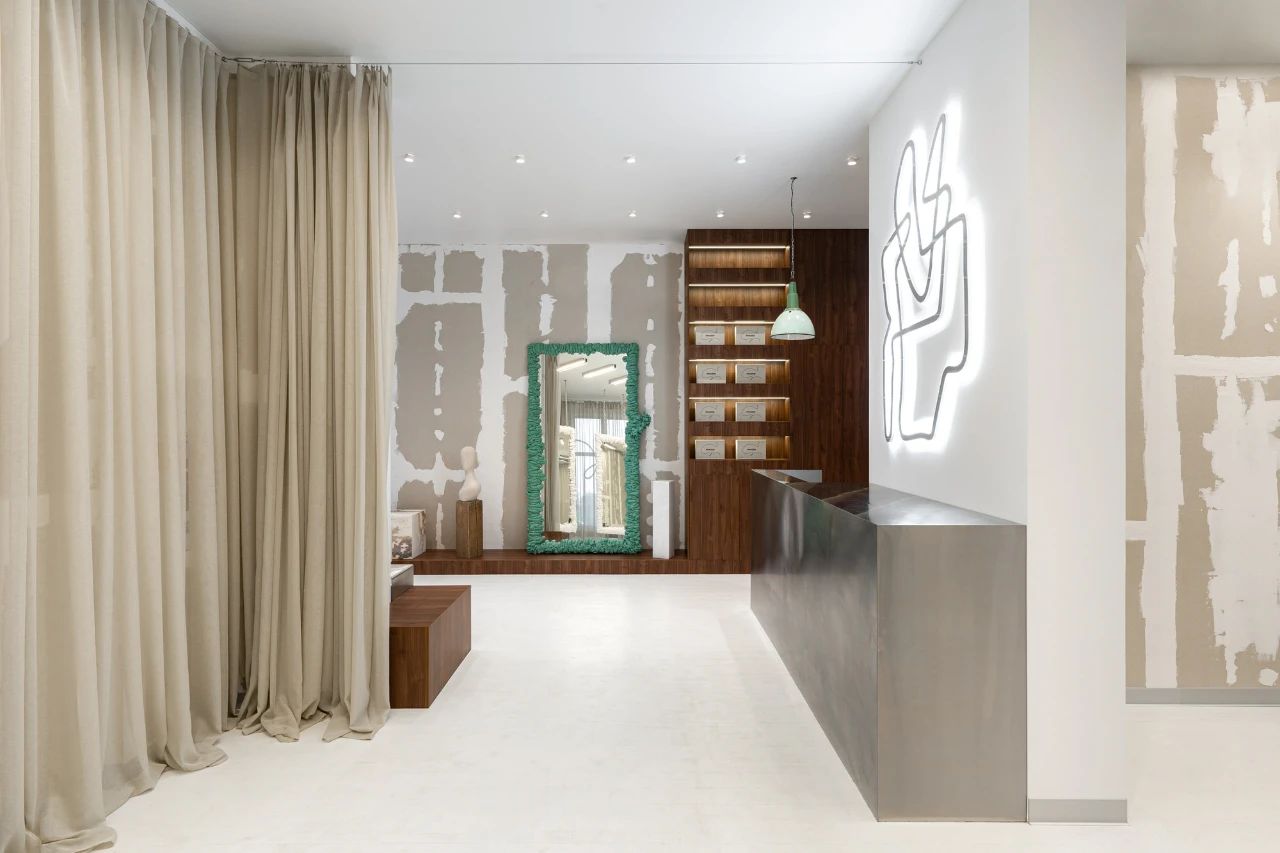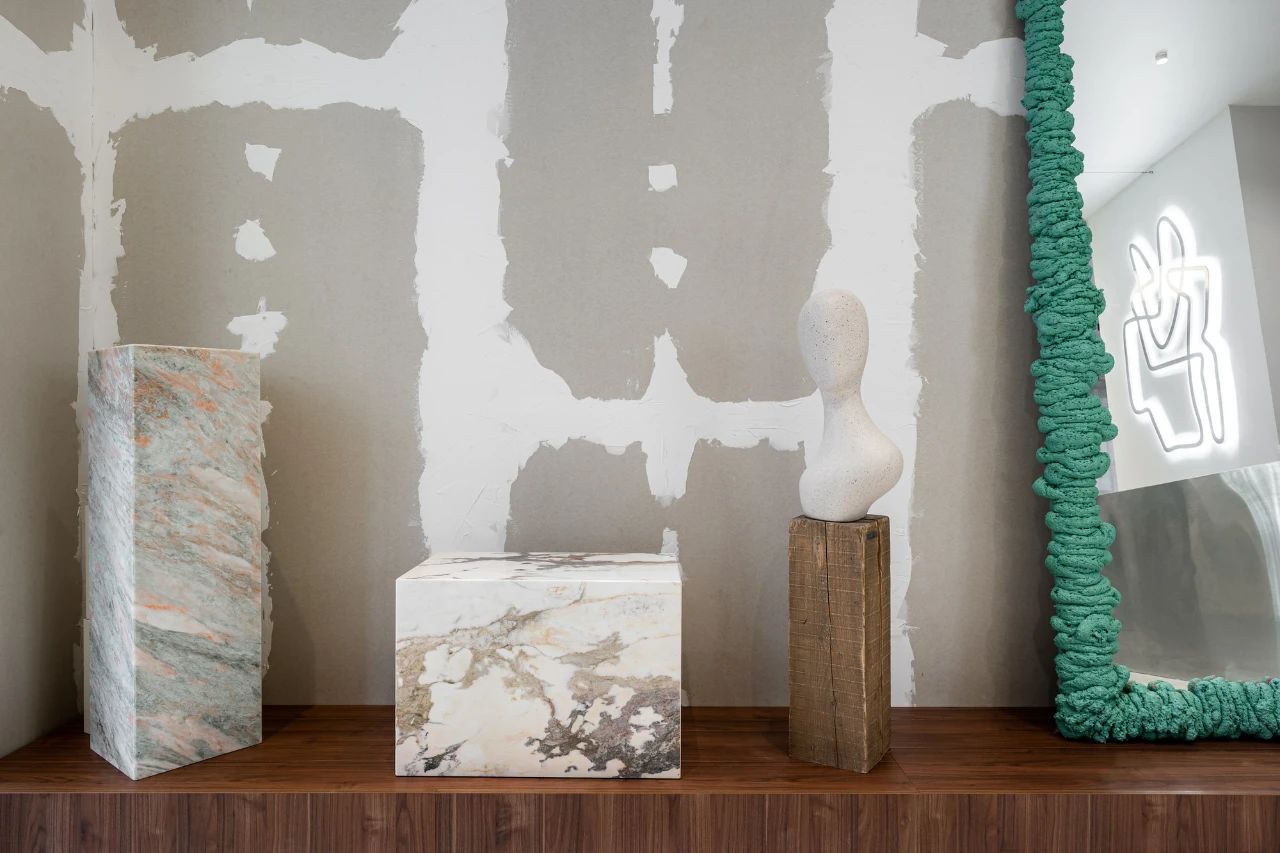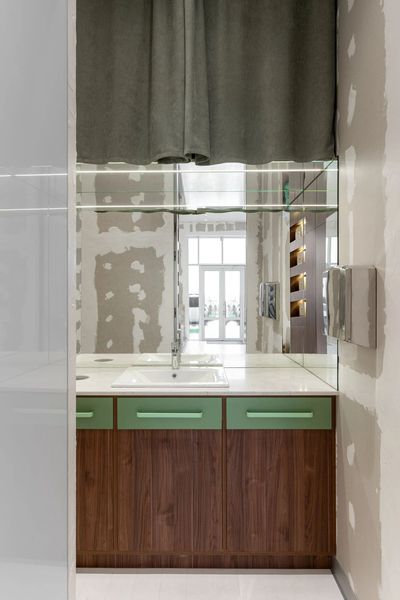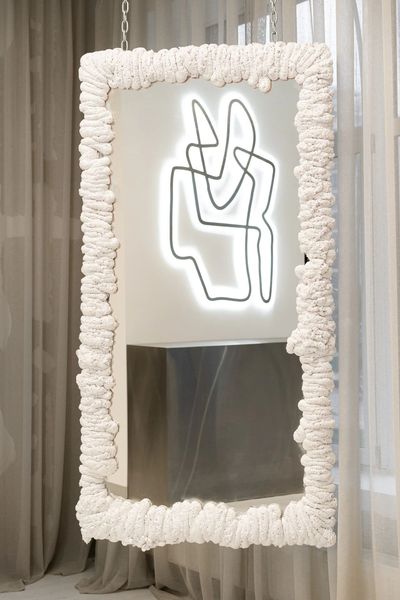 Located in a residential complex in Kyiv's centre, the salon is spread out over 80 square metres. With sunlight entering through the large windows accentuating the four-metre high ceilings and a mirrored wall hiding a bathroom and mini kitchen, the areas feel light and spacious.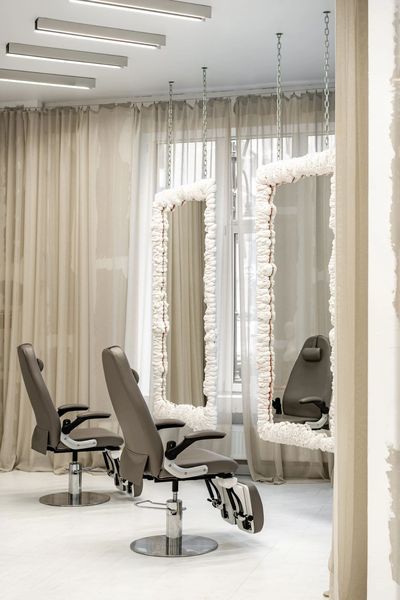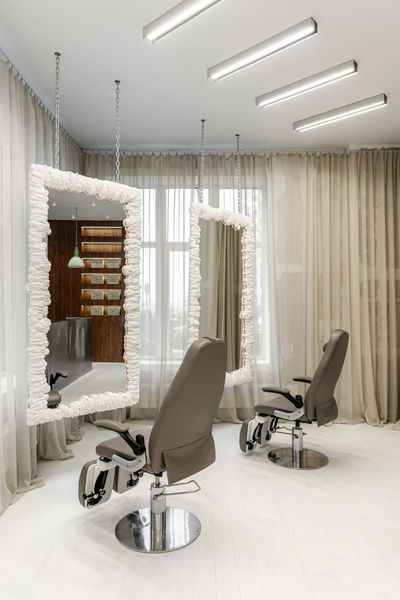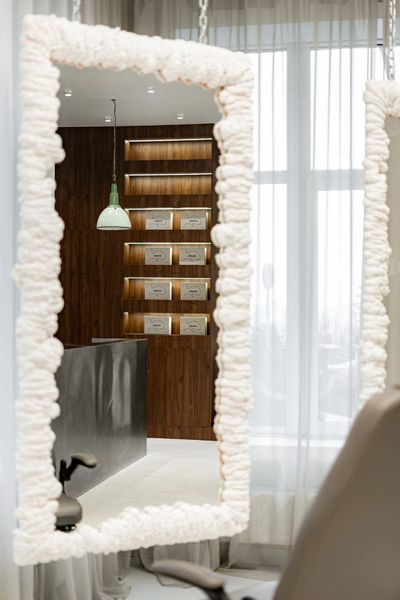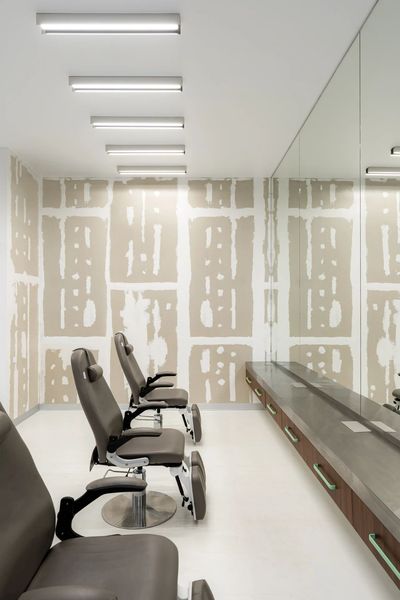 The entrance is reminiscent of an exhibition space, marble and wooden plinths display product – a reference to sculptor's podiums where they exhibit their works of art. The waiting area on the opposite side mimics the rhythm of the podiums with a bench and side tables made of tiered woodblock and stainless steel casing. The design language flows through to the reception with high wooden shelving and a stainless steel reception desk.
Like a deconstructed pavlova, the project is visually layered. With a conscious effort to use materials sculptors work with, the warm tones of wood, gypsum and transparent linen intermingle with cool tones of the stainless steel and mirrors to create a cohesively light palette. While wood is used as a natural filling canvas the stainless steelwork surfaces nod to the sterility of the work process.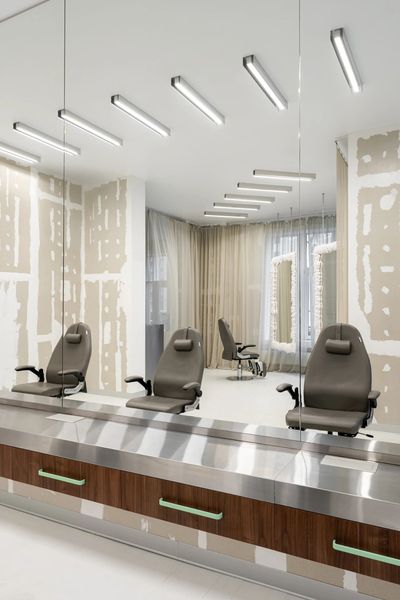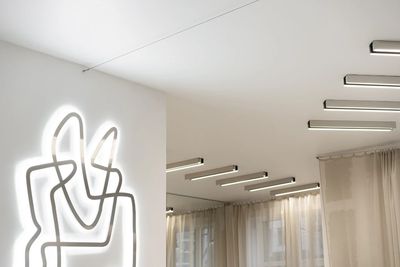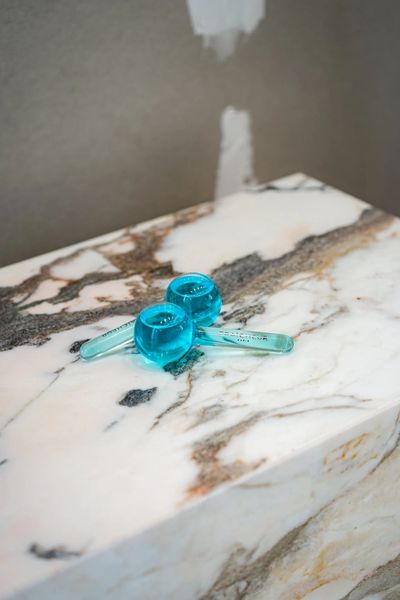 Collaboration and transparency are built into the interior. By throwing out the old "cabinet" format of separate booths for procedures, all the chairs are in the same space to emphasise the relaxed and easy nature of massage procedures.
Pops of seafoam green from the construction foam, pendant lights and drawers add a naturalistic feeling that works in contrast to the stylistic strip lighting and abstract neon reception sign. Wooden plank flooring, an original element from the renovation underpins the entire design, often found in old sculptor's workshops its been sanded and painted white.
An unlikely pairing, the meditative quality of a Sculptor's workshop feels right at home as the concept for this relaxing facial massage salon. Even before the technician gets to work expect to feel your worries melt away.
相关文章
2018年走过了四分之一,LOGO设计趋势也清晰了LOGO设计

2018年走过了四分之一,LOGO设计趋势也清晰了LOGO设计

2018年走过了四分之一,LOGO设计趋势也清晰了LOGO设计
下载